Hospital Management Software Development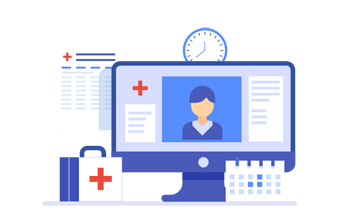 Hospital Management Software Development in Udaipur

Hospital Management Software Development in Udaipur- With the pandemic situations overwhelming everywhere, the pressure on the medical institutions is immense. At 3i planet software development, we are getting visits from a number of hospital owners nowadays. Some of them have used the free hospital management software beforehand. However, they are not enough to handle the increasing work pressure. Simultaneously, they are confused about which features to choose. We do have something helpful to share in this regard.
Your one stop solution
The hospital management system software that we design can serve multiple purposes at a go. For example:
They can record patient engagement schemes
They come with electronic medical records.
The software can provide analytics, as well as administrative reports
We can design a fully customized software that takes care of all your unique needs. The opinion and recommendations of our customers are paramount to us. So we take care to design a software, which is fully useful. Additionally, we charge minimal for hospital management software development price. Sometimes, all you need is to get your enquiries dropped to us, so that we can get back to you fast.
Managing Your Finances
Our hospital management software development services can also be helpful to manage your money matters. We can make it by unifying the transaction details of every department in a one, consolidated source of information. As a result, the calculation jobs become easier, the export of information becomes automatic and the details of non-conformity gets significantly less. As a result, you enjoy better control on the billing, as well as easier flow of payment. Eventually, you undergo reduced loss of revenue owing to manual accounting error, and less default value.
The cost of hospital management software from our Udaipur based company is absolutely competitive. So when you are banking on us, we make sure to give you the best service for the investment.
For Clinical Care
Our designed software can keep a tab on all patient records, as well as of the registration, and discharge history of the patient parties.  Such records would give all the information that you will need to generate statistical reports and information. They especially come handy to trace the pandemic graphs. You can also check the most requested facilities in your healthcare.
NEED HELP CHOOSING THE RIGHT PACKAGE